WELCOME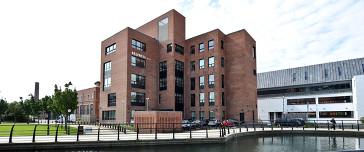 We are a group of lawyers representing the interests of employment lawyers in Northern Ireland.
Our objectives are: –
To provide education and training
To organise meetings and conferences to offer a forum to discuss and debate employment law
To develop links with other organisations and associations in employment law and related matters
To act as a consultative body on employment law, practice and procedure
To learn more about our organisation see our constitution.
The ELGNI has been in existence for almost 30 years, and is an association of almost 100 lawyers from both branches of the legal profession encompassing specialist employment lawyers and those with a more occasional engagement in the area of employment law. Our membership includes those whose client bases are both employee (or 'Claimant') and employer (or 'Respondent') oriented and we attempt to provide an open and helpful platform for discussion and development in line with our objectives. Most of our focus is with areas falling within the jurisdiction of the Industrial Tribunals and Fair Employment Tribunal in Northern Ireland, however, we also educate, discuss and respond to issues in the wider employment law jurisdiction, including matters falling within the jurisdiction of the County Court, High Court, Northern Ireland Court of Appeal, and extra-jurisdictional issues and developments that affect Great Britain and the Republic of Ireland.
Please browse our website to find out more about us and to access many of our educational resources.
Should you be interested in joining our group visit our membership page for the latest information.
If you want to contact us, use our contact form or speak with any of our committee members.